CBD hemp oil is Mother Nature's remedy for taking control of busy, stressful days and maintaining balance in your life by enhancing your mind and body function.
It's even better when you get to choose between Orangesicle or Mint Chocolate. (or just get both)
Naturally Effective
May help restore balance to your body's ECS (endocannabinoid system). CBD helps stabilize mood, regulate pain, and support the immune system.
Pain Reduction
Natural anti inflammatory. May help reduce swelling, muscle, and joint pain. Perfect for post workout recovery, sore muscles, or general aches and pains.
Relax, Calm & Improve Focus
Turn down the volume on your nerves, worries, and stress. May help reduce the negative effects of information overload on the mind.
Increase Productivity & Unleash Creativity
Naturally sync your body and brain to achieve optimal performance. Take control of your life and get the job done.
100% THC Free
Can't get high or fail a drug test. Take everyday and everywhere even in class, before a game, or at your desk.
Does this sublingual tincture contain THC?
No. Our CBD sublingual tinctures are made with CBD isolate and completely THC free. We infused the CBD oil with premium herbal extracts. CBD isolate provides all the benefits of CBD without the earthy, bitter taste.
Can this CBD sublingual tincture help me have a restful sleep?
Yes. CBD oil drops naturally promote calming of the body and mind. CBD helps you relax and prepare for sleep so you can get deep, restful sleep. However, this CBD gummy is not intended to cure or treat insomnia.
Can I take this CBD tincture with my breakfast?
Yes. You can take our CBD drops with or without food. You can also add it to your smoothies or juices.
Can I feel the effect of the CBD soon after taking it?
Placing CBD drops under your tongue (sublingual) is the fastest way to absorb CBD into your body. Typically you will experience results in 15 to 20 minutes.
CBD Hemp Oil
Our CBD hemp oil delivers plant-based natural anti inflammatory & antioxidant. Helps alleviate pain, supports mood, and immune system.
Organic MCT Oil
Organic MCT oil supports muscle health and provides good healthy acids that the body needs.
Organic Sunflower Lecithin
Provides natural energy, aids in digestion, and supports the immunes system.
Organic Monk Fruit
Monk fruit is known as natural sweetener that is safe for diabetes. Monk fruit also promotes weight loss and delivers natural anti inflammatory for your well-being.
Natural Organic Flavoring
We use only high quality natural organic extracts for our flavoring. No artificial anything.
1,000mg of CBD hemp oil.
33mg per dose. (full dropper)
1-2 doses per day or as needed.
For fastest results leave under tongue for 45 seconds.
You can also add drops to smoothies or protein shakes.
Customer Reviews
Write a Review
Ask a Question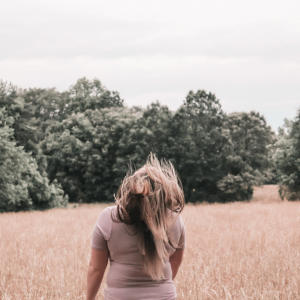 NW
05/31/2021
Nicole W.

United States
Great taste and relief
My favorite is definitely the orangesicle, refreshing. It provided me some relief when I am having anxious moments and helps me to wind down. I do recommend them.
03/11/2021
Shawn M.

United States
mint choc relief
innerG has definitely helped calm my nerves and ease anxiety when I'm wound up. I am able to zen out and/or wind down a bit. thank you for a great product and excellent customer service. Stoked in NH!~
02/26/2021
Luz F.

United States
First time trying CBD drops and I love them!
I was thrilled to try out the samples for mint chocolate and orangesicle for the first time. First time to ever try CBD drops of any kind. I used it before bedtime and especially if I was having migraines. My favorite one was orangesicle. They both were great. I recommend them highly. Thank you InnerG.
02/16/2021
Anonymous

United States
Great Oils
I really like these oils and customer service can't be beat. If you need to chill out, try this. My anxiety is always lit... I was able to relax and actually sleep. Definitely recommend.
02/15/2021
Zoey G.

United States
Cbd oil
Tbh the cbd oil smells really good And yes I do recommend you Purchases this oil you will not Regret it !